New video for the current single A World Is Born premiering over at 20 Jazz Funk Greats Blog
Bamboo 2020 shows
The third Bamboo studio album "Daughters Of The Sky" is out now on gatefold gold vinyl LP / CD / Digital formats. You can order your copy from
Upset The Rhythm Records
New single "A World Is Born" is out now on Upset The Rhythm, backed with remixes from Rozi Plain & Bas Jan:
The third BAMBOO studio album Daughters Of The Sky is released on Upset The Rhythm on 14th June 2019, on gatefold gold vinyl LP / CD / Digital formats.
Preorder the album
"Daughters Of The Sky mixes history, fable and philosophical thought ... switching between the giddily euphoric and mournfully reflective"
★★★★ - Uncut
"Bamboo's vision of pop feels pristine, a little utopia realised"
The Wire
"The 11-minute epic that's at the heart of Daughters Of The Sky is a distillation of Bamboo's ambitious sound"
★★★★ - Loud And Quiet
"...the duo's sonic voyages make it worthwhile to sink into Bamboo's realm"
★★★ - The Skinny
"Weeping Idols deserves be a huge pop hit, with its great hooks and chorus"
Beats To The Bar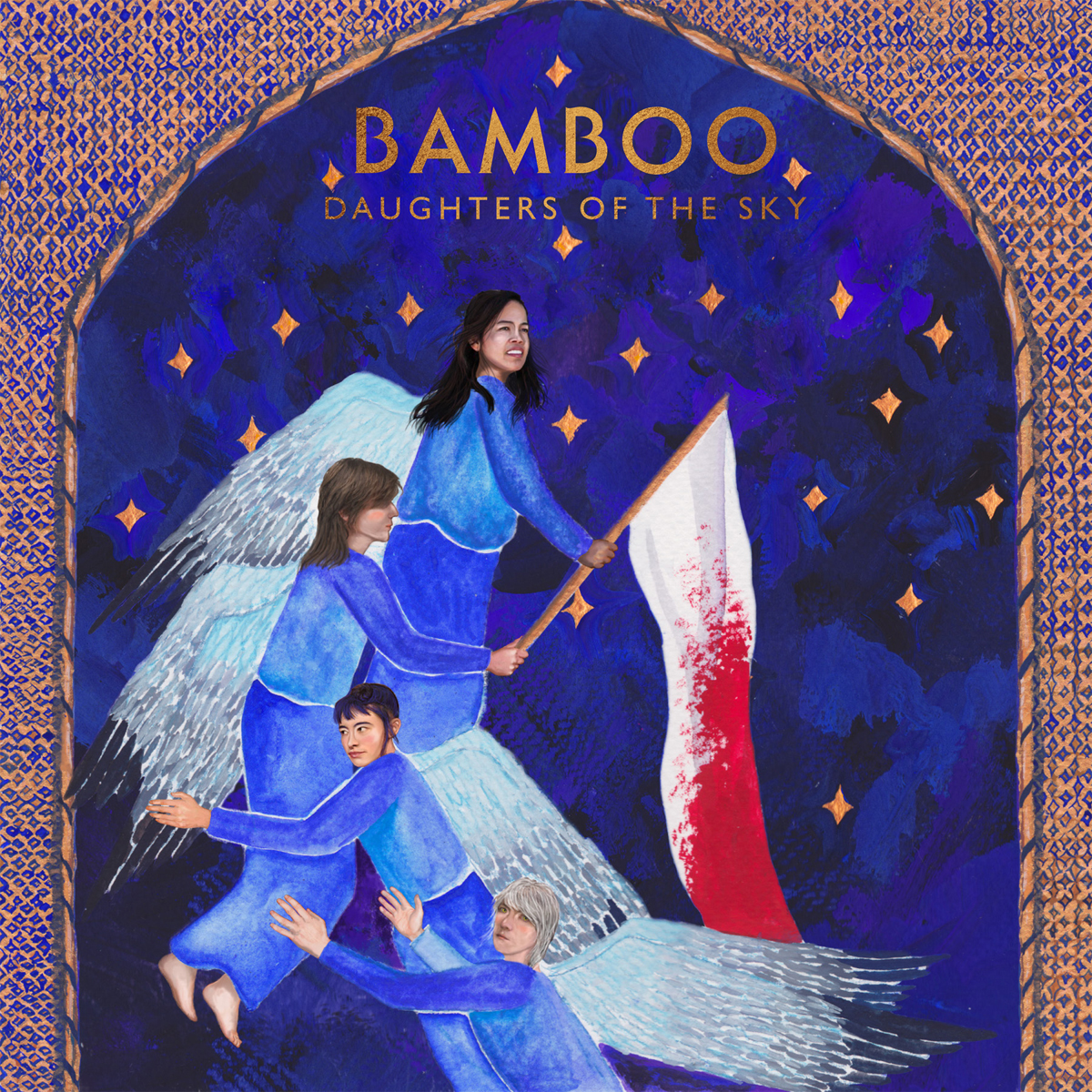 Tracklist:
Diamond Springs
Weeping Idols
Daughters Of The Sky
Memories All At Once
Off-World Colony

East Of The Sun / West Of The Moon
The Deku Tree
Under Larches
A World Is Born
Tenebrae
* * *
Out now - a brand new Bamboo single & video "Weeping Idols", taken from the forthcoming new studio album "Daughters Of The Sky", released 14th June 2019 on Upset The Rhythm Records.
Preorder the album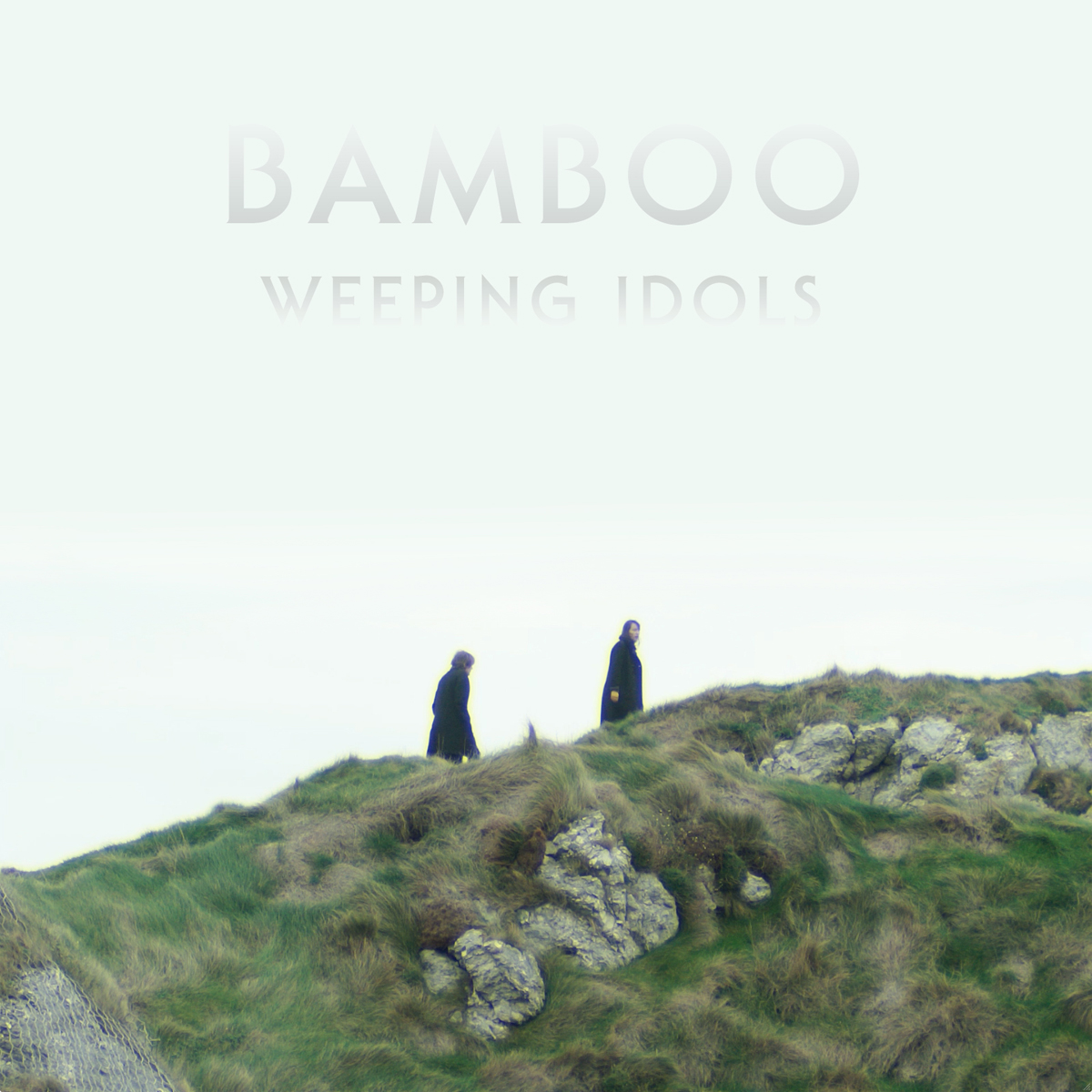 Buy "Weeping Idols" on iTunes
* * *
The second BAMBOO studio album The Dragon Flies Away was released on Upset The Rhythm on 26th May 2017 on LP/CD/Digital. The LP comes with gatefold sleeve, lyric insert, download card, limited blue coloured vinyl. CD version as digipak. Read the Upset The Rhythm press release.
"Brittle and beautiful"
★★★★ - Uncut
"Bamboo's prog-pop ambitions deliver deep rewards"
★★★ - Record Collector Magazine
"Lush, colorful, and energetic...a step forward for Bamboo, and a fine listen"
★★★★ - Allmusic.com
"As uplifting as it is inspiring"
★★★★★ - The Girls Are
Buy vinyl/CD from Upset The Rhythm
Buy digital album from iTunes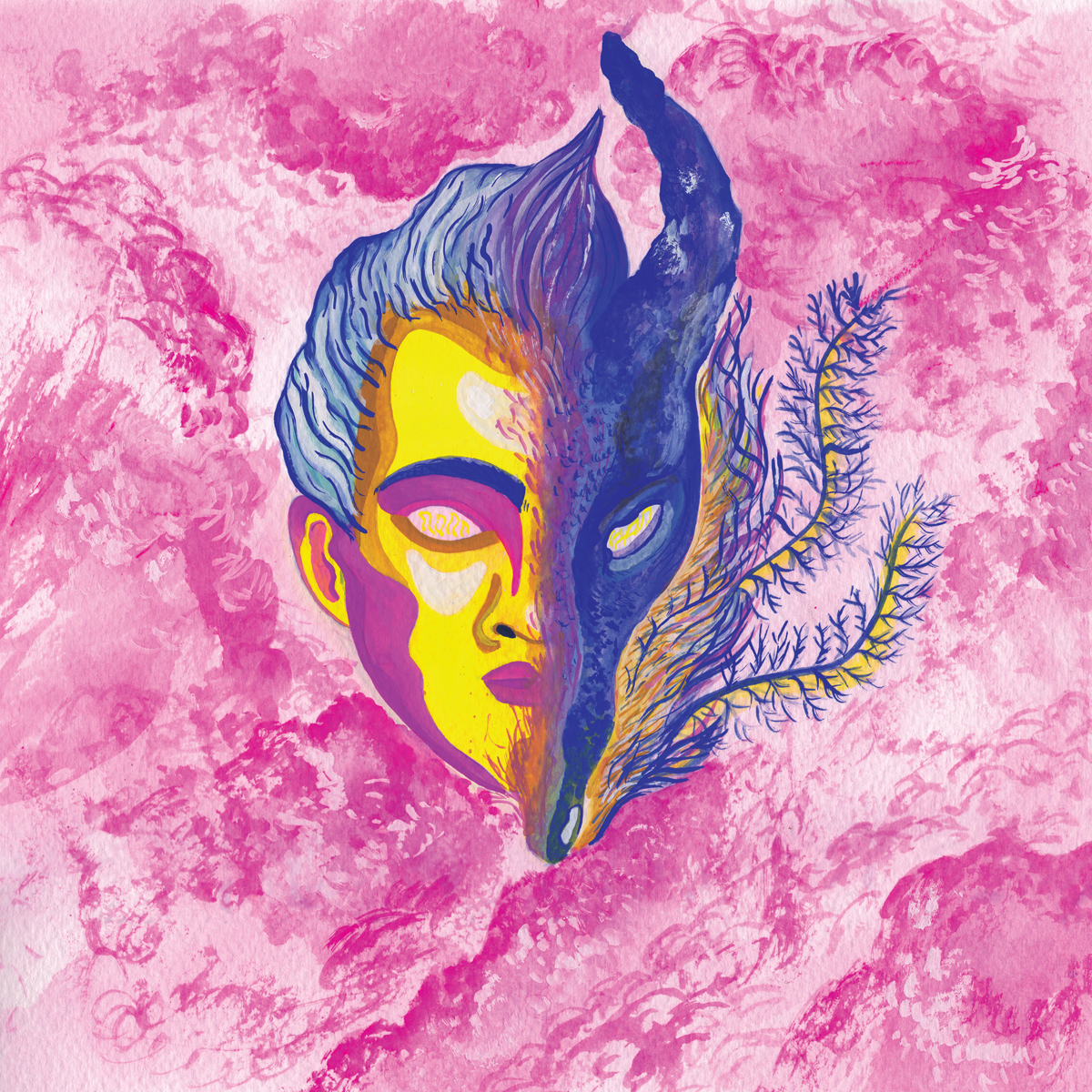 Tracklist:
Act I
Hannya
Always Running
Thinking Of You
...I'll Never See You Again

Act II
Like A Sparrow
Wake Up Your Heart
The Brain In The Heart
The Dragon Flies Away
A new BAMBOO digital single "Wake Up Your Heart" backed with "Always Running (Nico Marcel Remix)" released on Friday 12th May by Upset The Rhythm.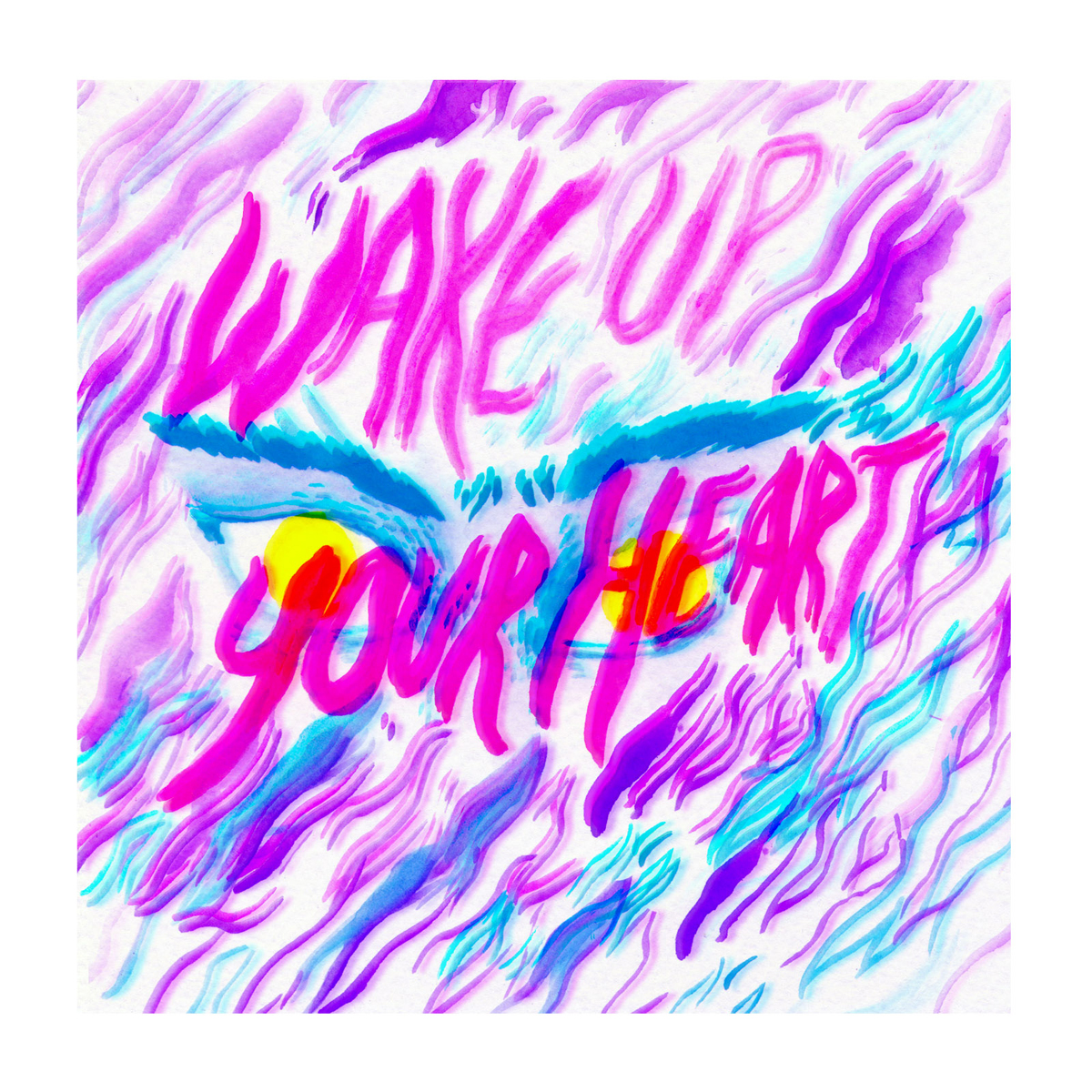 Tracklist:
Wake Up Your Heart
Always Running (Nico Marcel Remix)
* * *
BAMBOO will support OOIOO on 30th May at Kamio in London. Ticket link
BAMBOO will support Deep Throat Choir on 20th June at the Scala in London. Ticket link
* * *
New CD version of "PRINCE PANSORI PRIESTESS" including bonus album "LIVE AT CAFÉ OTO" available now from Upset The Rhythm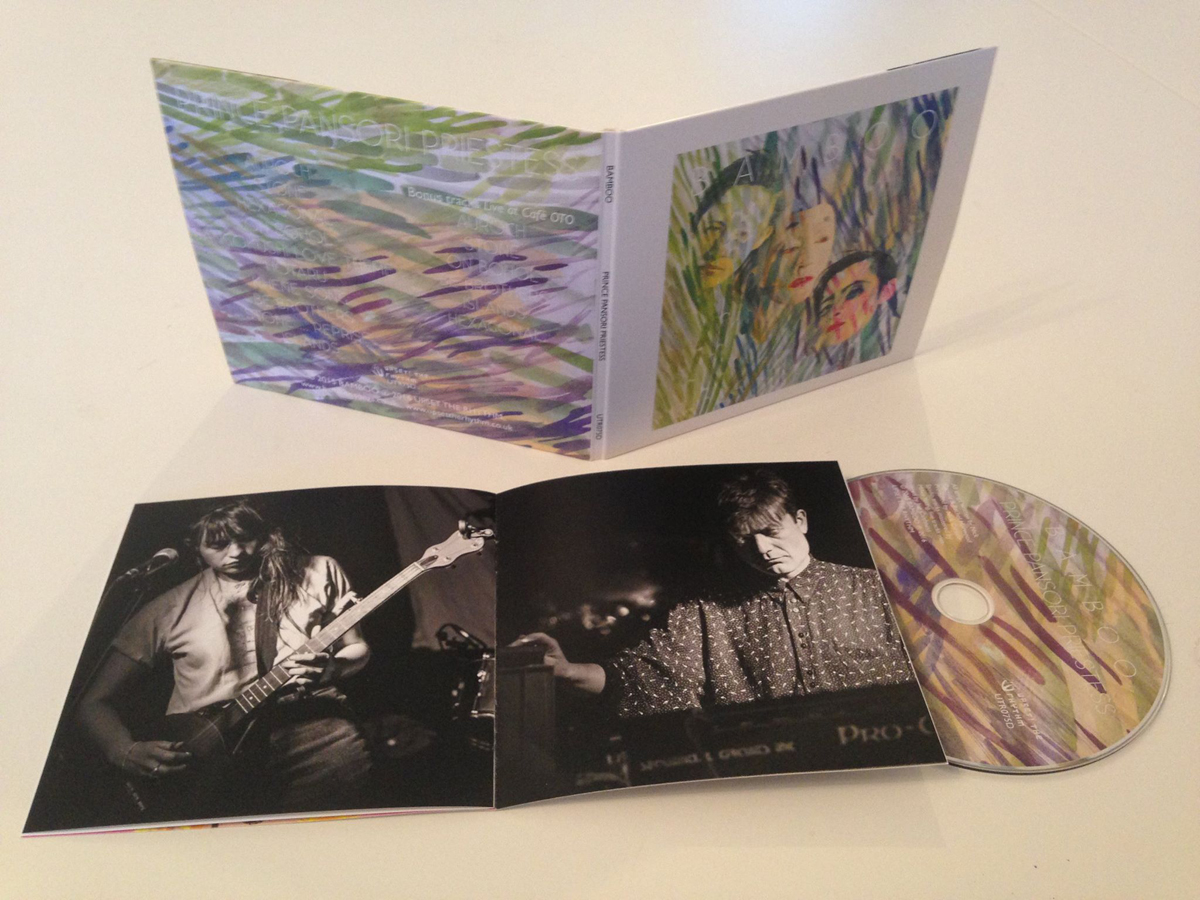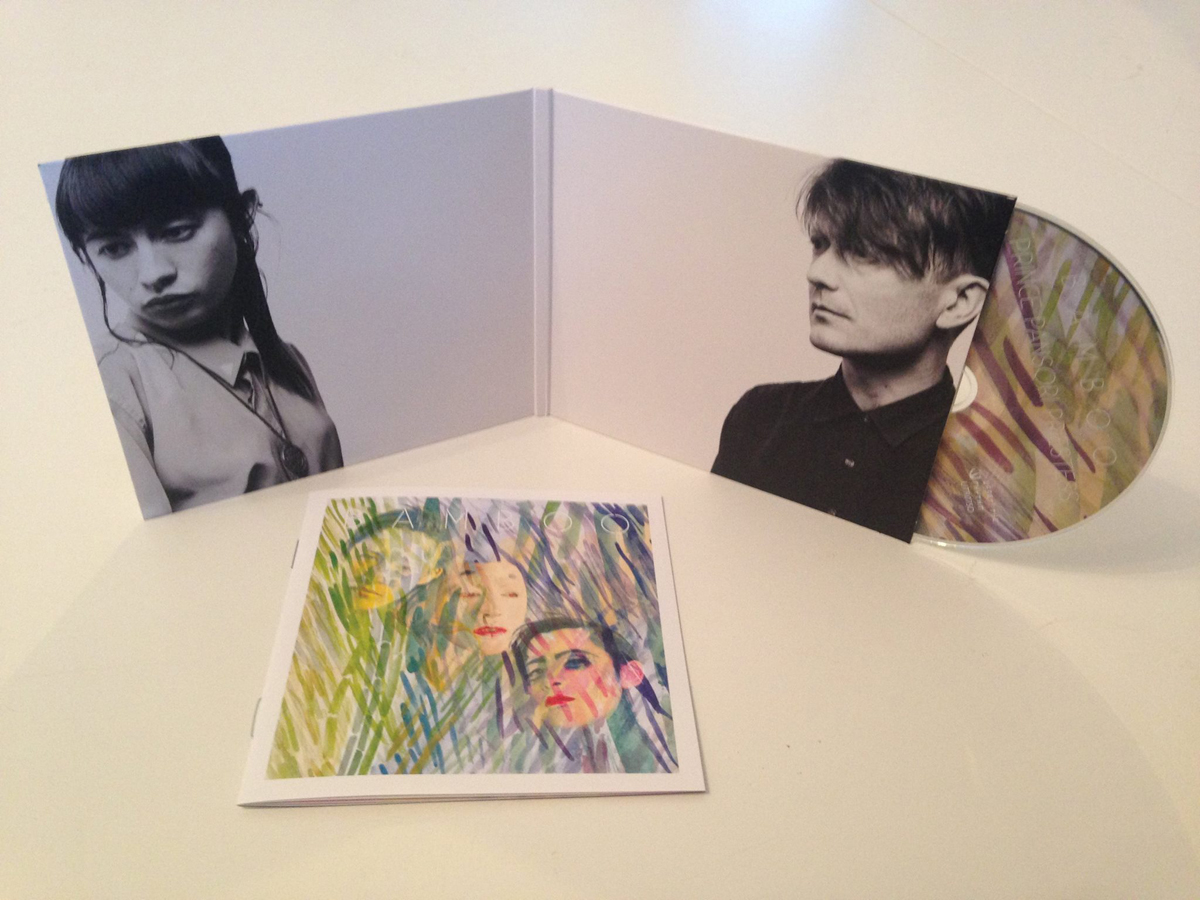 * * *
Initial Crumb Cabin cassette/zine version of new BAMBOO album "The Dragon Flies Away" is out now
"As uplifting as it is inspiring" ★★★★★ - The Girls Are
The album was released initially on 12th September 2016 on the Crumb Cabin label as an extremely limited run of cassettes with accompanying risograph print zine designed by Rachel
Buy your copy of "The Dragon Flies Away" Crumb Cabin cassette/zine
Listen to THINKING OF YOU (EDIT) which is premiering over at clashmusic.com
* * *
New double A side digital single "Hexagonal / Diamond Springs" released 29th January 2016
HEXAGONAL video filmed & edited by Lady Neptune. Premiering over at FACT
* * *
The debut BAMBOO album
PRINCE PANSORI PRIESTESS
is out 4th December 2015 on Upset The Rhythm Records

Available 180g White vinyl LP/digital formats
"Sublime & vibrant"
★★★★★ - Record Collector magazine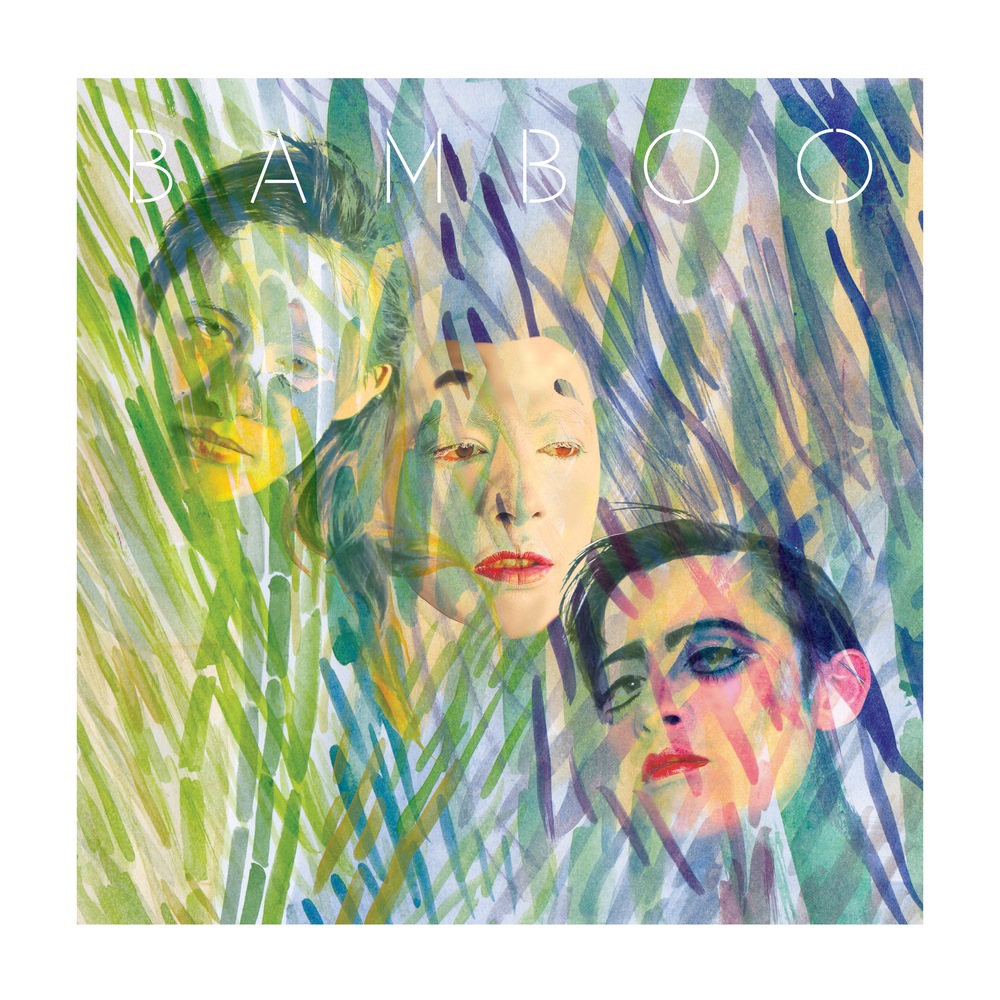 Download the digital booklet here
Listen to "Hexagonal" from the album, premiering on Noisey
The track BE BROTHERS is released as a digital single on 13th November along with Stone (Man With Feathers Remix)
You can buy your copy of PRINCE PANSORI PRIESTESS now from Upset The Rhythm
A video for STONE taken from the album is premiering over at Clash Magazine
Video filmed & edited by Eothen Stearn